Leadership development with 360-degree feedback
Multirater Feedback Software
We consider leadership development a holistic matter. Benefit from our 360-degree feedback solution for a strategic and personalized approach. The functionHR Survey Platform enables your managers to receive regular feedback from different perspectives – precisely tailored, flexible and centrally controlled as a part of personnel development.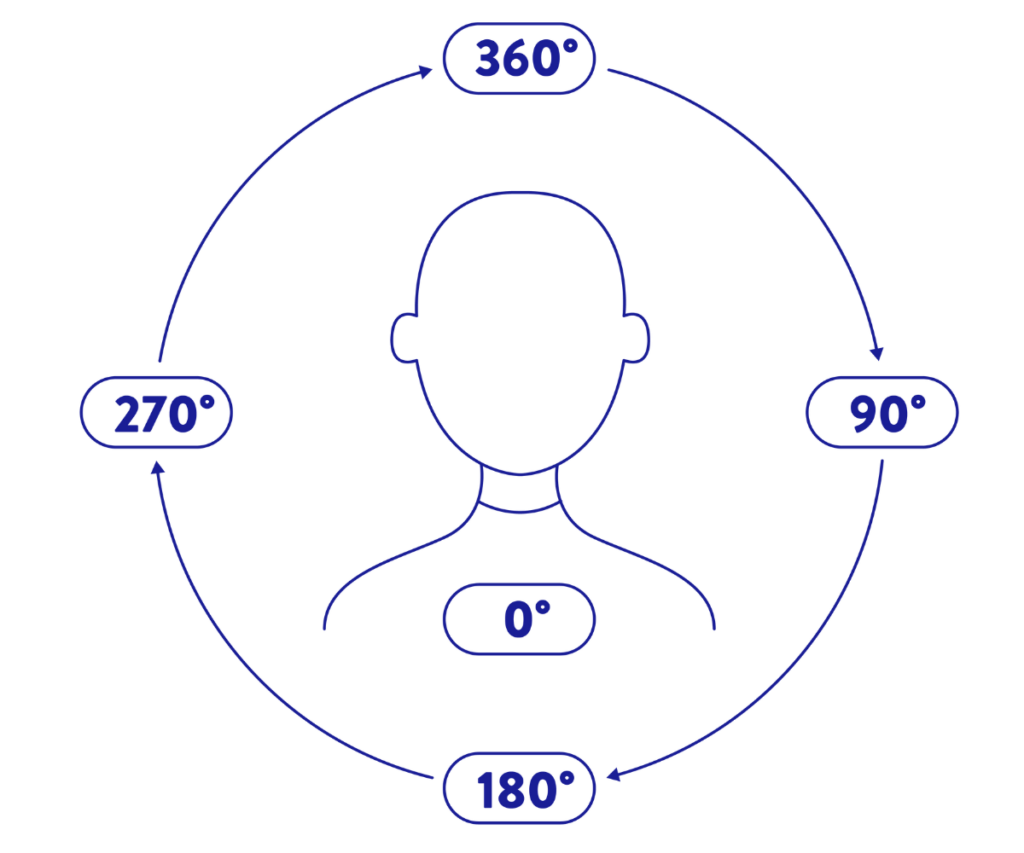 Your advantages with the multirater feedback platform by functionHR:
Automate the entire 360-degree feedback process in a fully integrated and privacy-compliant software solution.
Easily integrate feedback from various stakeholders – supervisors, employees, customers, partners, colleagues – and compare them with the managers' self-assessments.
Obtain feedback on an ongoing basis and improve the leadership quality of your company in the long term.
Select and follow up on effective development measures and accompany the managers on their individual paths.
Continuously evaluate the success and effectiveness of individual development measures as well as the entire feedback and development process for managers.
Personalized advice with multirater feedback: Ask the people who know your managers best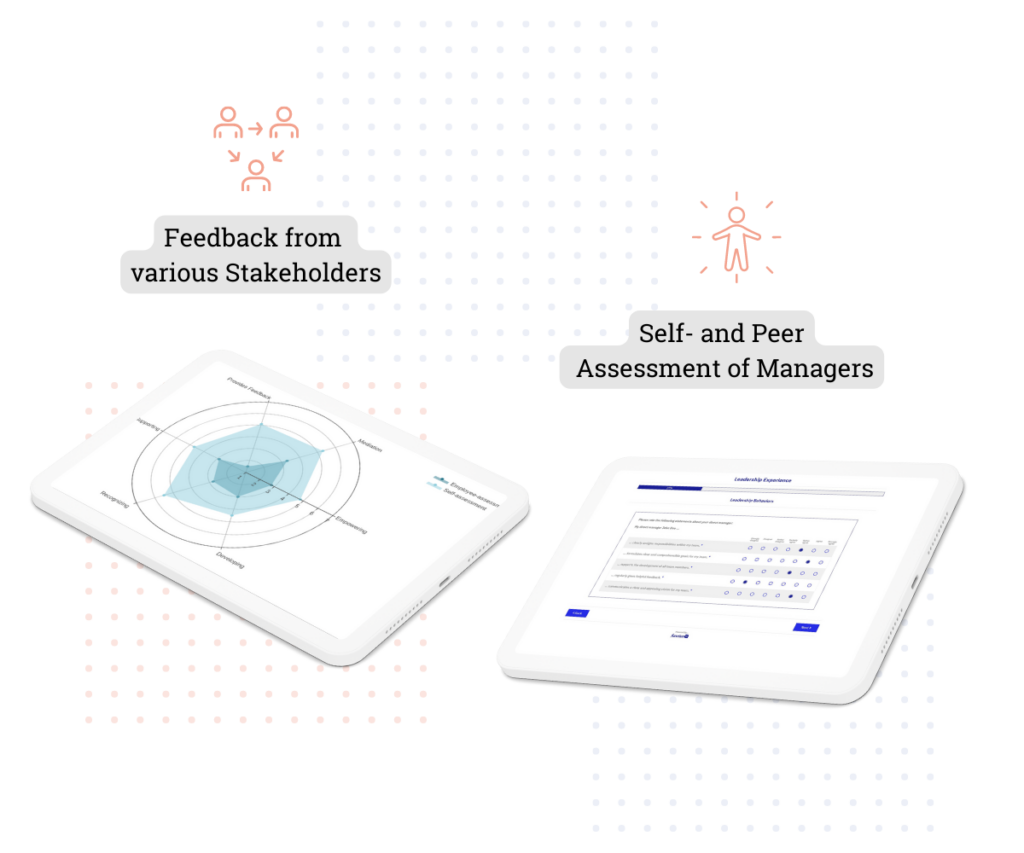 With our 360-degree feedback platform, the manager's self-assessment and feedback from various orther raters are automatically merged. Through our extensively tested questionnaire, you reliably capture professional, interpersonal and cultural leadership competencies.
The methodology behind functionHR is derived from current scientific research and was developed with effective change processes in mind. A special focus is placed on the development of leaders with successful follow-up measures after every feedback.
Gain valuable and valid leadership feedback by including and comparing different evaluation perspectives.

Automate your leadership feedback with a customized and valid questionnaire.

Measure key leadership competencies and link them to performance metrics.
Easily accessible and advanced analytics: Make leadership quality measurable
The results of the feedback are available in real time via an interactive dashboard. Descriptive analyses and visual arrangements provide an overview of strengths, areas of development, and differences in the perception of various stakeholder groups. Advanced analyses track developments over time and draw connections to key performance indicators. With the help of tailored development measures and continuous feedback cycles, they support lasting leadership development.
Each manager is given access to his or her own personal dashboard and can thus drive forward his or her own development in a systematic manner.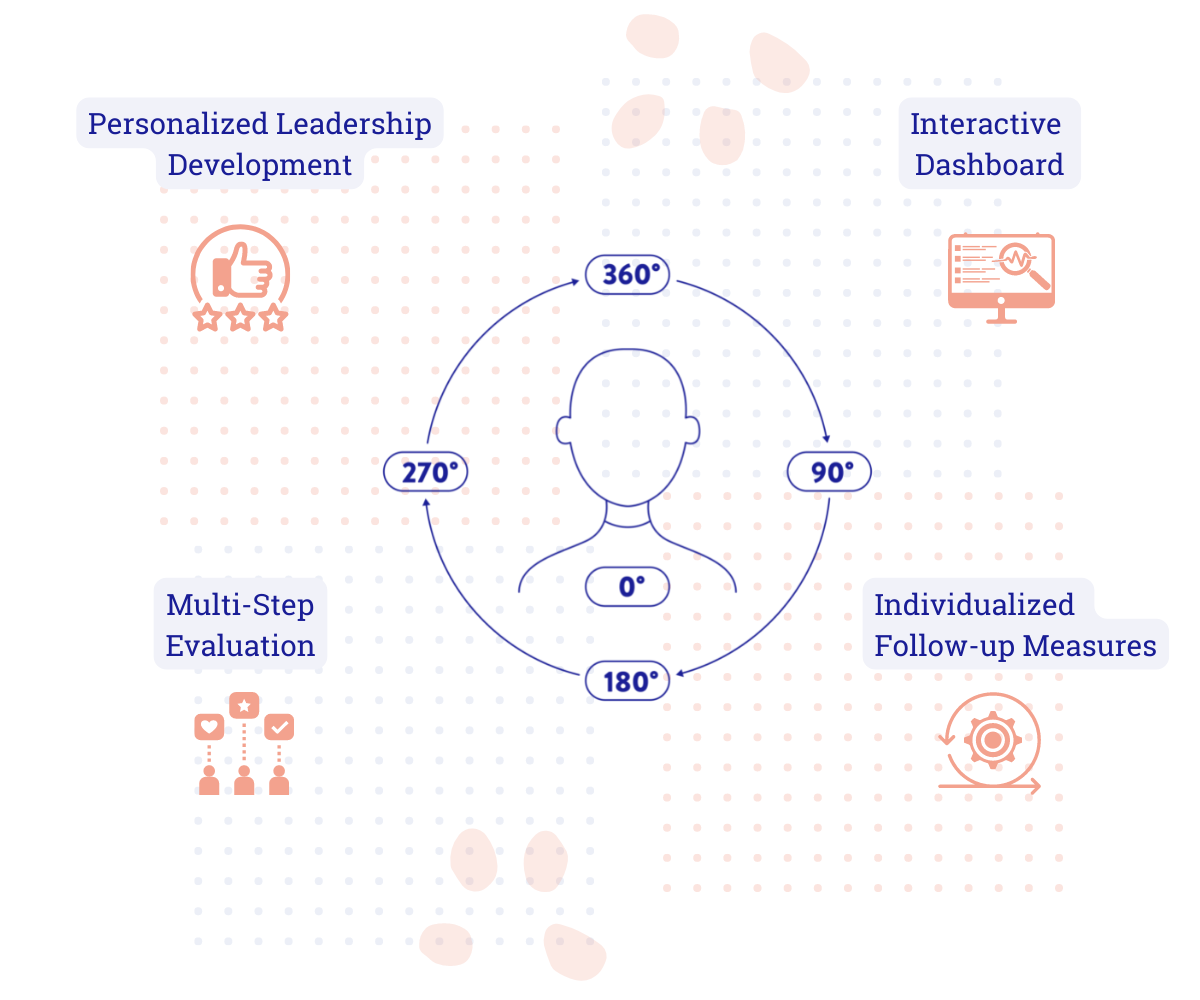 Get all results at a glance and give every manager in the company access to their individualized self-service dashboard.

Determine the relationships between competencies, development programs and key performance indicators.

Identify areas of development and derive tailored follow-up measures for every manager.
Turn feedback into lasting development: Derive appropriate development measures
Use the feedback results to select the right follow-up measures from the catalog of interventions you have stored.

Use easy-to-understand visualizations to keep track of all managers involved, development measures completed, and feedback cycles run.

Regularly check the effectiveness of the measures and thus optimize your use of resources.
Enter the new era and unleash the full potential of leadership development
Schedule a guided demo now and discuss your needs directly with our customer support team. Together we will clarify how you can best benefit from our all-in-one software solution for the automated execution and evaluation of 360-degree feedback in your company.
Minimum effort for maximum insight
functionHR is dedicated to maximum software support and automation. We manage the survey process for you, so that you can fully focus on listening, learning and optimizing. After the initial setup, you can quickly send automated feedback surveys and evaluate results. Effortlessly generate valuable insights, which help you to take targeted actions to successfully shape development and change processes and effectively influence important KPIs.
Furthermore, functionHR is the only feedback platform that can be integrated with your existing system landscape in a data protection-compliant manner. This means that additional data sources can be included in evaluations and development processes as needed – from fluctuation, absenteeism and HR core data to business and financial data. 
Step into the field of leadership development and learn how you should incorporate insights from 360-degree feedback into your change processes.