Benefit from a survey and analytics platform
Discover how you can strengthen your work culture with the support of data.
Schedule your free functionHR demo today.
We know how important a healthy work culture is for your company. Just leave your contact information. We'll confirm your demo as soon as possible.
With functionHR, you have all the tools you need for data-driven people management. In just 30 minutes you will learn:
How your company can sustainably benefit from employee surveys and people analytics.

What results you can expect after investing in functionHR.

Which strategies are suitable for your challenges.

How our customers have mastered these challenges.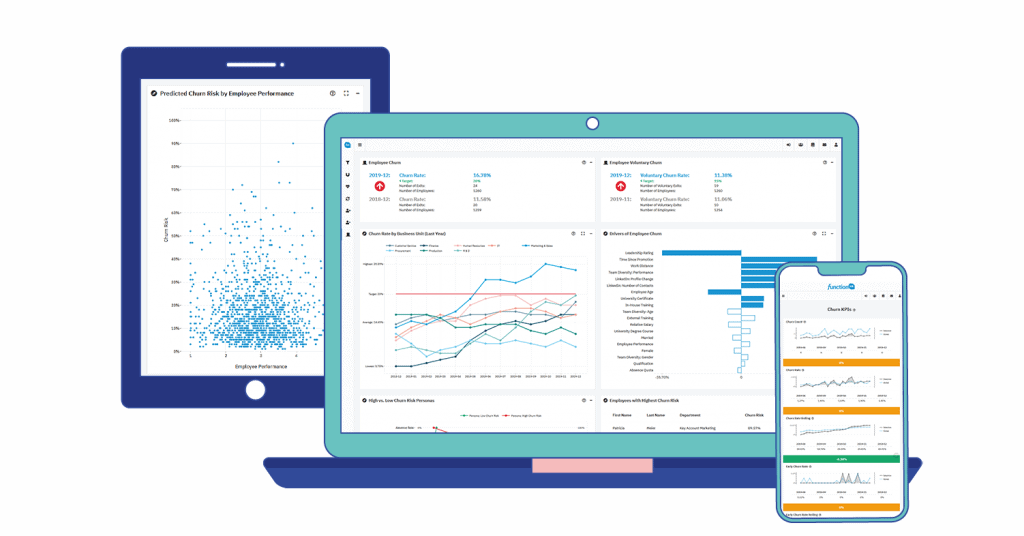 Success stories from our customers
Do you want to achieve measurable results with People Analytics? Then you are in good company.





"With functionHR, we gain deep insights into the work experiences of our employees. The platform enables us to conduct digital surveys among our blue collar employees as well. In this way, we have achieved very high response rates. The analytics platform allows us to interactively analyze and communicate the results, and to derive action plans that are tailored to our needs."
"With functionHR, we can continuously collect feedback from our employees and gain valuable insights from it. We particularly appreciate the broad range of applications along the employee journey and the intelligent data analyses. This means we always have our KPIs in view and receive recommendations for action on how to improve the work experience of our employees."
"The HR Keyboard enables us to do people analytics in real time. We use it live in management meetings and integrate the results into our intranet for internal communication."
"The analytics platform takes the reporting for our trainee awards to a new level. It enables us to communicate the results to our target groups in an appealing and targeted way. The results can be analyzed in depth and exported in individualized reports."
"functionHR helped us a lot with the conception of our HR KPI Cockpit. The knowledge mix of HR processes, IT, data science and data protection makes functionHR the perfect partner for people analytics implementation."
"The in-house data science provided us with actionable insights on critical HR issues in just 6 weeks. The digital reporting in the HR Keyboard served as an important basis for decision-making for parts of our company strategy."
Do you still have questions?
We know that even the most rewarding investments are not decided on the fly. Contact us at any time and we will discuss all open issues with you – completely without obligation and at the occasion with a fresh coffee in our office.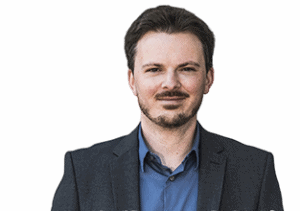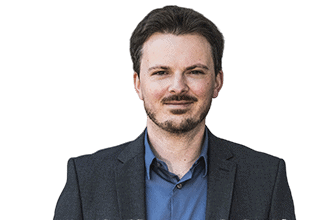 Dr. Julian Huff
functionHR GmbH
Lothringer Straße 7
81667 München
Tel.: +49 (0)89 – 72 48 49 00
E-Mail: call@functionhr.de