Reduzieren Sie ungewollte Mitarbeiter-Fluktuation durch Datenanalysen​
Reduce employee churn with people analytics
Strengthen your employee loyalty and reduce churn. With Churn Prevention, you can analyze employee data, identify possible reasons for leaving, and take proactive countermeasures. Retain employees in the long term and successfully navigate your company through the shortage of skilled workers.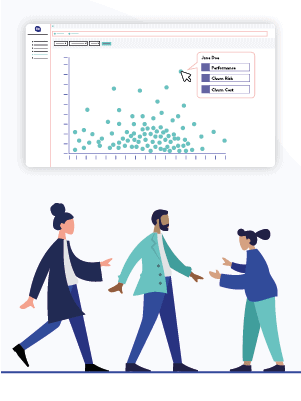 Your benefits with Churn Prevention by functionHR:
Analyze the reasons why your employees leave and understand the turnover in your company

Initiate countermeasures to keep employees who are willing to leave

Forecast future exits and adjust your workforce planning accordingly

Reduce turnover costs and strengthen employee loyalty in your company

Successfully guide your company through the shortage of skilled workers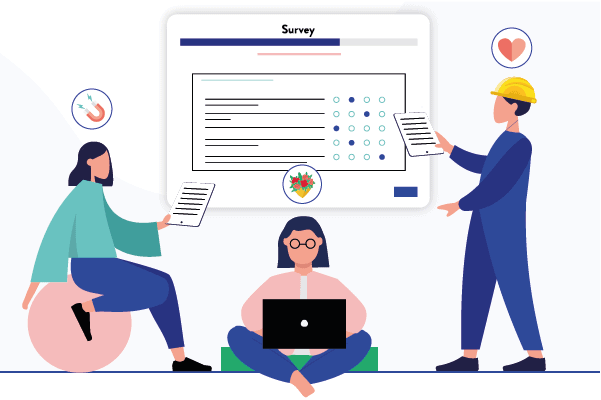 Understand and reduce the churn of your employees
Analyze your HR master data with functionHR to understand the reasons why your employees leave and take targeted countermeasures. Data analytics and artificial intelligence help you better understand your employee churn. You'll learn to adjust your workforce planning for attrition and approach employees who are ready to leave before it's too late.
Use your HR data to identify employees who are considering to leave

Fix cultural issues in your organization to retain your employees for the long run

Stop losing employees for reasons that are within your control
Receive data-driven recommendations for action to retain your employees
An interactive dashboard allows you to evaluate the causes of churn in your company. Our artificial intelligence shows you employees who are potentially willing to leave and defines recommendations for action to encourage them to stay. Retain your skilled employees, reduce your turnover costs and strengthen the cohesion in your company.
Eliminate typical reasons for leaving with targeted churn prevention

Retain valuable employees and reduce your turnover costs

Navigate successfully through the shortage of skilled workers with loyal employees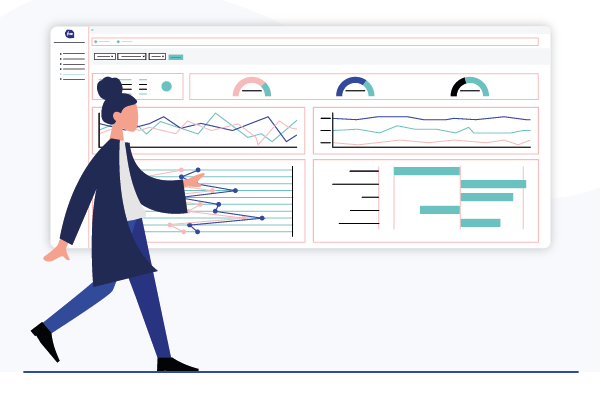 Avoid side-effects of churn
The direct and indirect costs of employee turnover can quickly add up to a year's salary. In addition, the pressure on existing employees who have to take on additional tasks after leaving increases. However, employee turnover often has internal reasons that can be remedied with targeted countermeasures.
With our Churn Prevention, we help our customers find these reasons and take targeted action against them.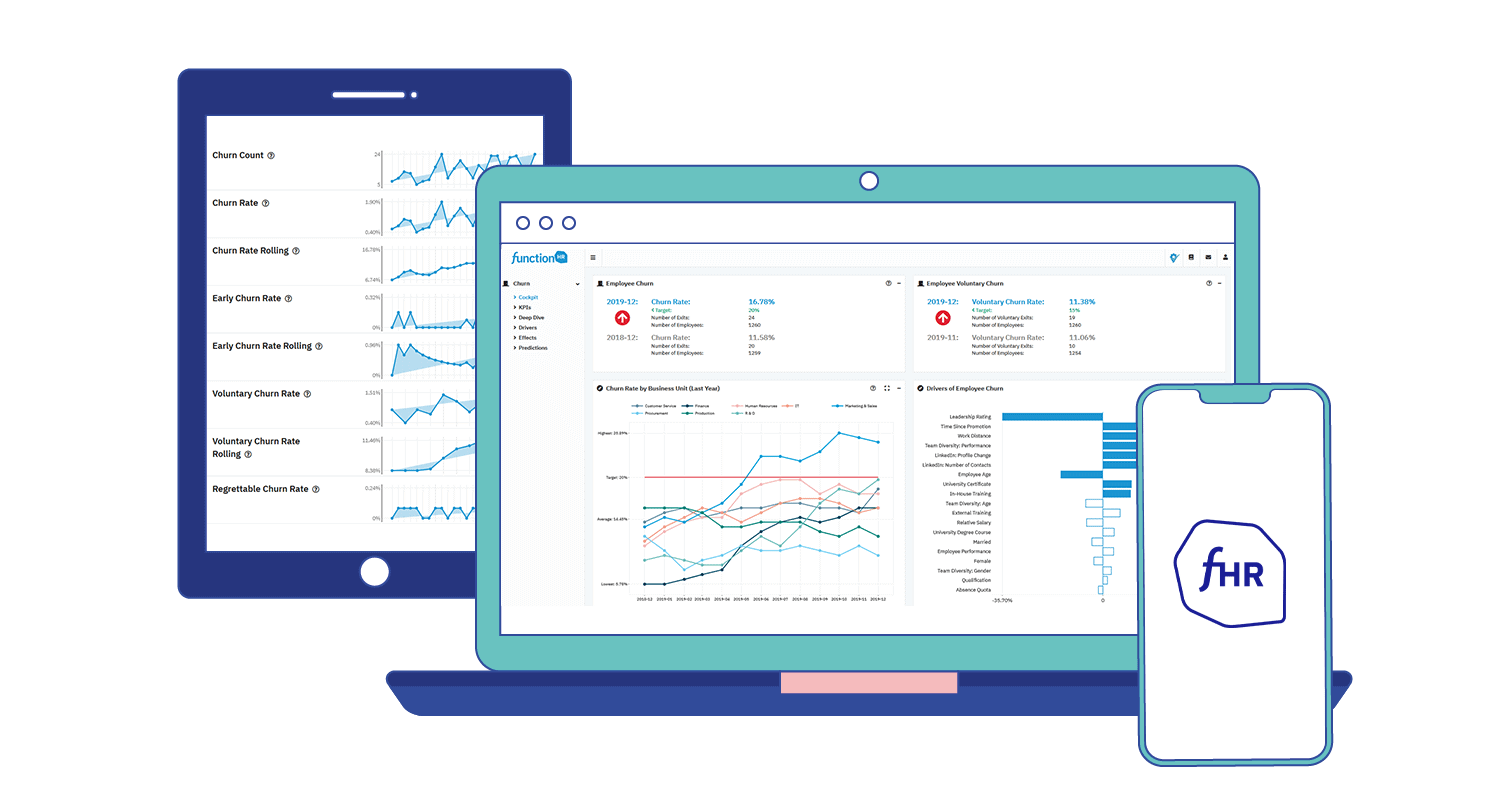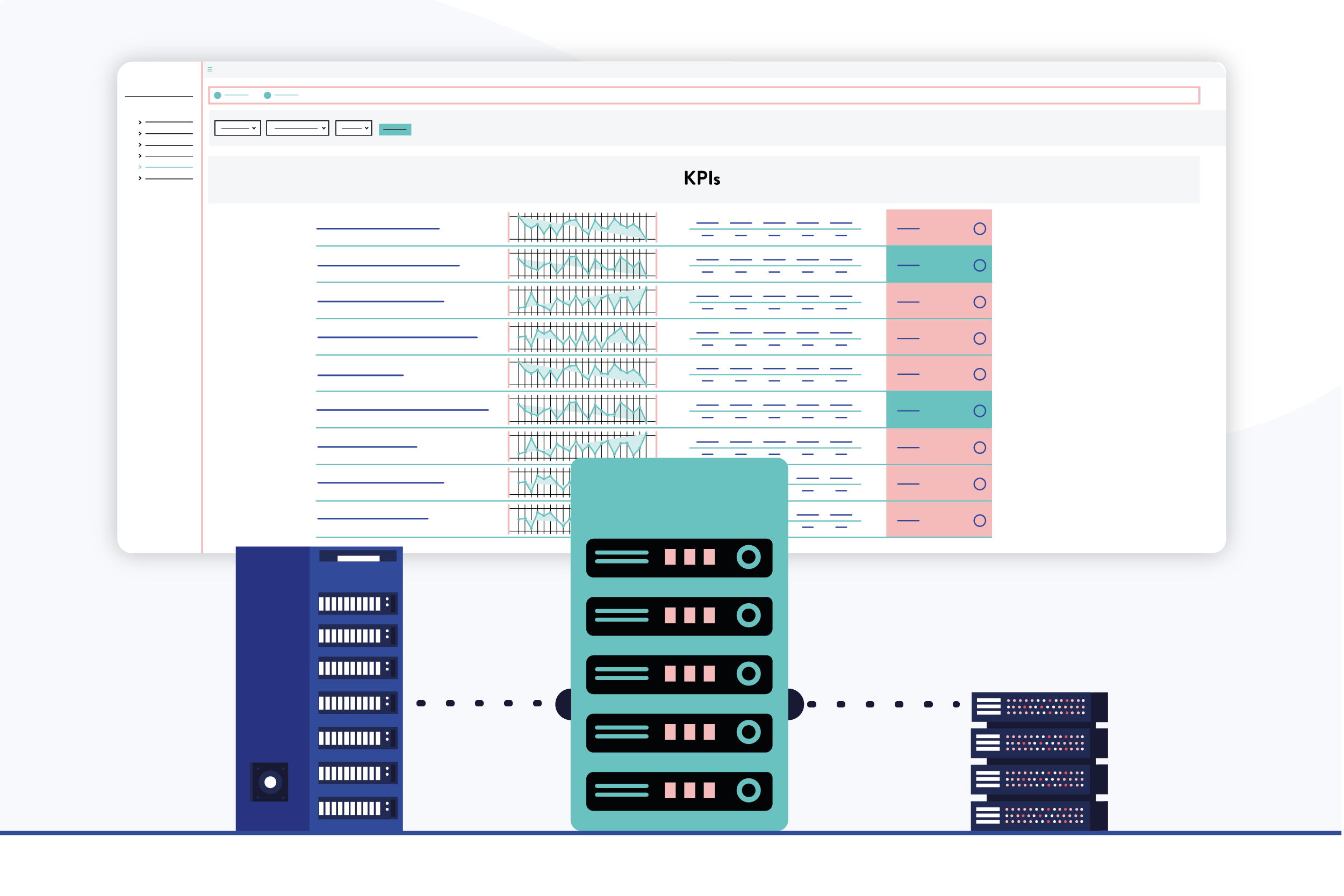 Easy integration into your existing systems
You can integrate functionHR into your existing HR systems intuitively and without much administrative effort. Since all steps from data import to result communication are automated, you do not have any additional effort.
After the initial integration, you can already gain insights and start focusing on what your employees really need to stay on board.

Would you like to reduce churn rates in your company?
Schedule a free demo now and discuss your objectives directly with our customer success team. Find out what your data tells you with regards to employee turnover and take the necessary steps to reduce your churn rate.
Das sagen Kunden über die Exit-Befragungen von functionHR:
"Mit functionHR haben wir unsere Austrittsbefragungen erfolgreich digitalisiert. Dabei können wir auch unsere wichtigen Blue-Collar Mitarbeiter:innen erreichen. Das mitgelieferte Dashboard ermöglicht uns, die Austrittsgründe zu verstehen und gezielte Verbesserungen an den erforderlichen Stellen einzuleiten. Dadurch ist unsere Fluktuation in kurzer Zeit deutlich gesunken."