Automatisierte Austrittsbefragungen, die Ihre Mitarbeiterbindung nachhaltig stärken
Exit Surveys that strengthen your employee retention
Integrate digital exit surveys in your offboarding process
Avoid employees leaving your company. Identify and solve problems in your corporate culture with our automated exit surveys with built-in artificial intelligence.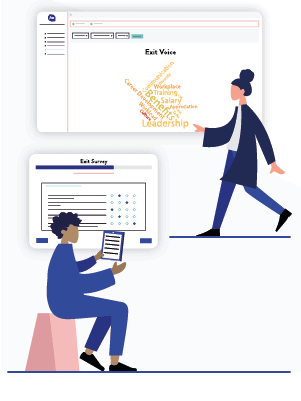 This is how you benefit from Exit Surveys with functionHR:
Gather honest feedback with automated surveys from those leaving the organization


Generate deep insights through powerful data analytics based on artificial intelligence

Address issues that are causing your employees to leave

Improve the work experience of existing employees and prevent future turnover


Create a positive work culture to attract and retain external talent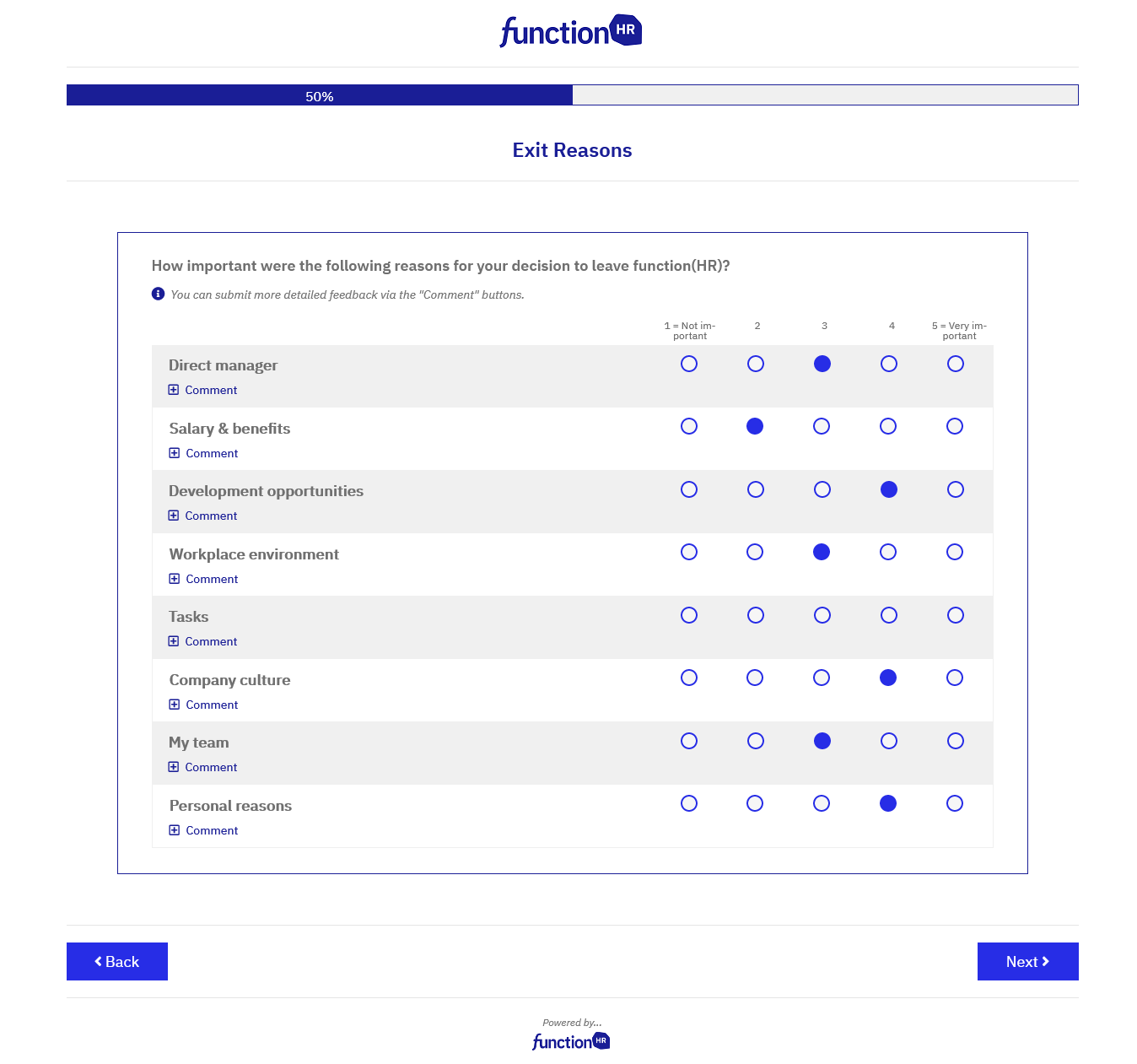 Customized questionnaires that reach every employee
Use exit surveys to digitalize the exit interview process. Use digital questionnaires on a variety of topics to gather feedback on the employee experience in your company. Maximize your data quality with a standardized and automated feedback process.

Complete anonymity guarantees more honest answers

Automatic invitation dispatch after receipt of notice

Multilingual and usable on all devices
Advanced analytics for deep insights into your company culture
Gain valuable insights into your employees' responses via an interactive dashboard. Our software uses artificial intelligence to identify exit reasons and generates targeted recommendations for action that will help you retain your employees in the long term.
Identify and solve problems that cause your employees to leave

Use filters to break down the results for important employee groups and take group-specific measures

Detect emerging issues and sentiment early with our powerful Natural Language Processing algorithms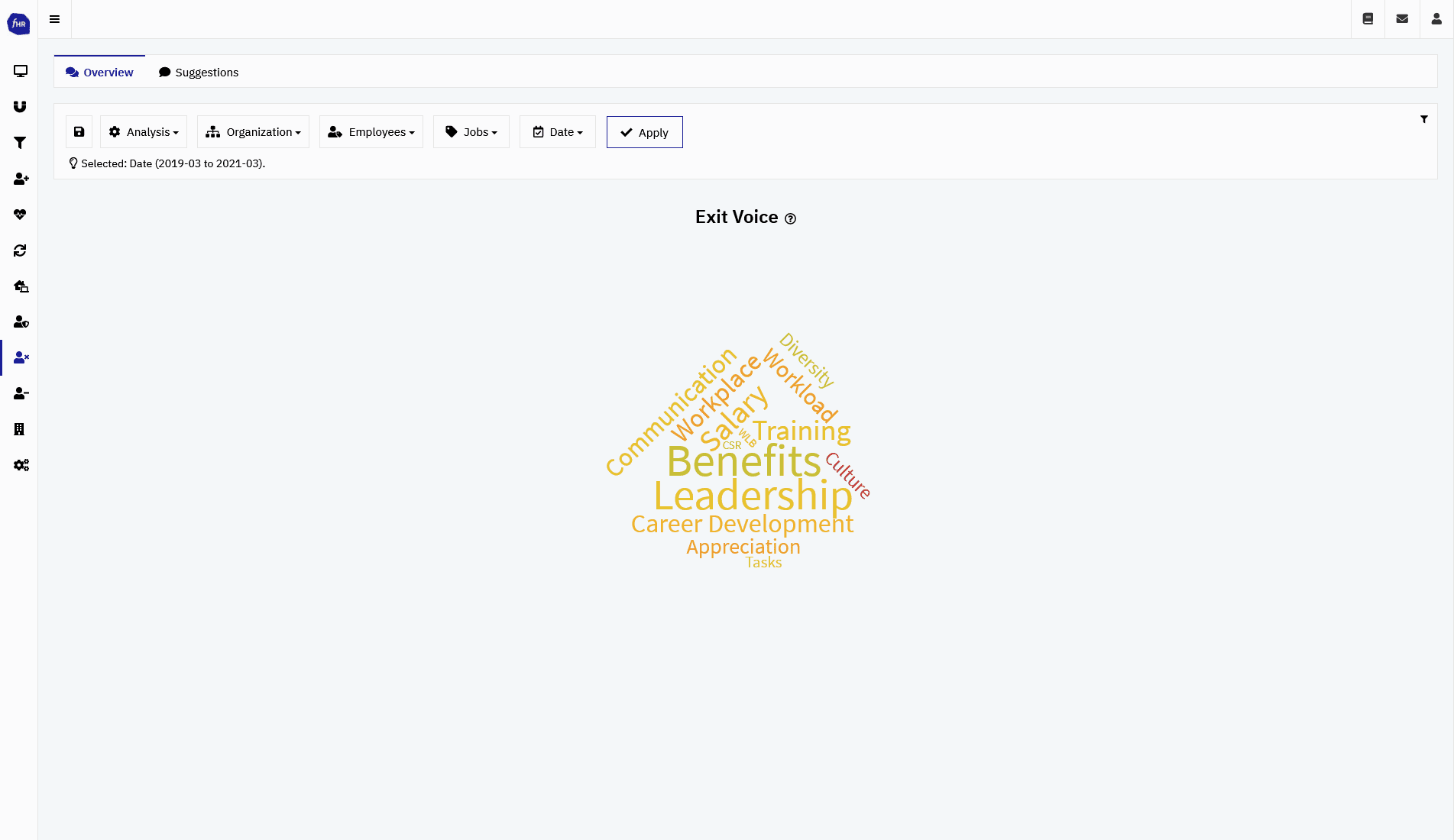 From insights to targeted actions
No more complex data analysis without real added value. We make sure that your entire company can benefit from our software.

With functionHR, your HR department gains area-specific insights, while management evaluates KPIs, identifies important levers and initiates target-oriented action plans. Managers benefit from personalized dashboards with recommended actions for their area of responsibility.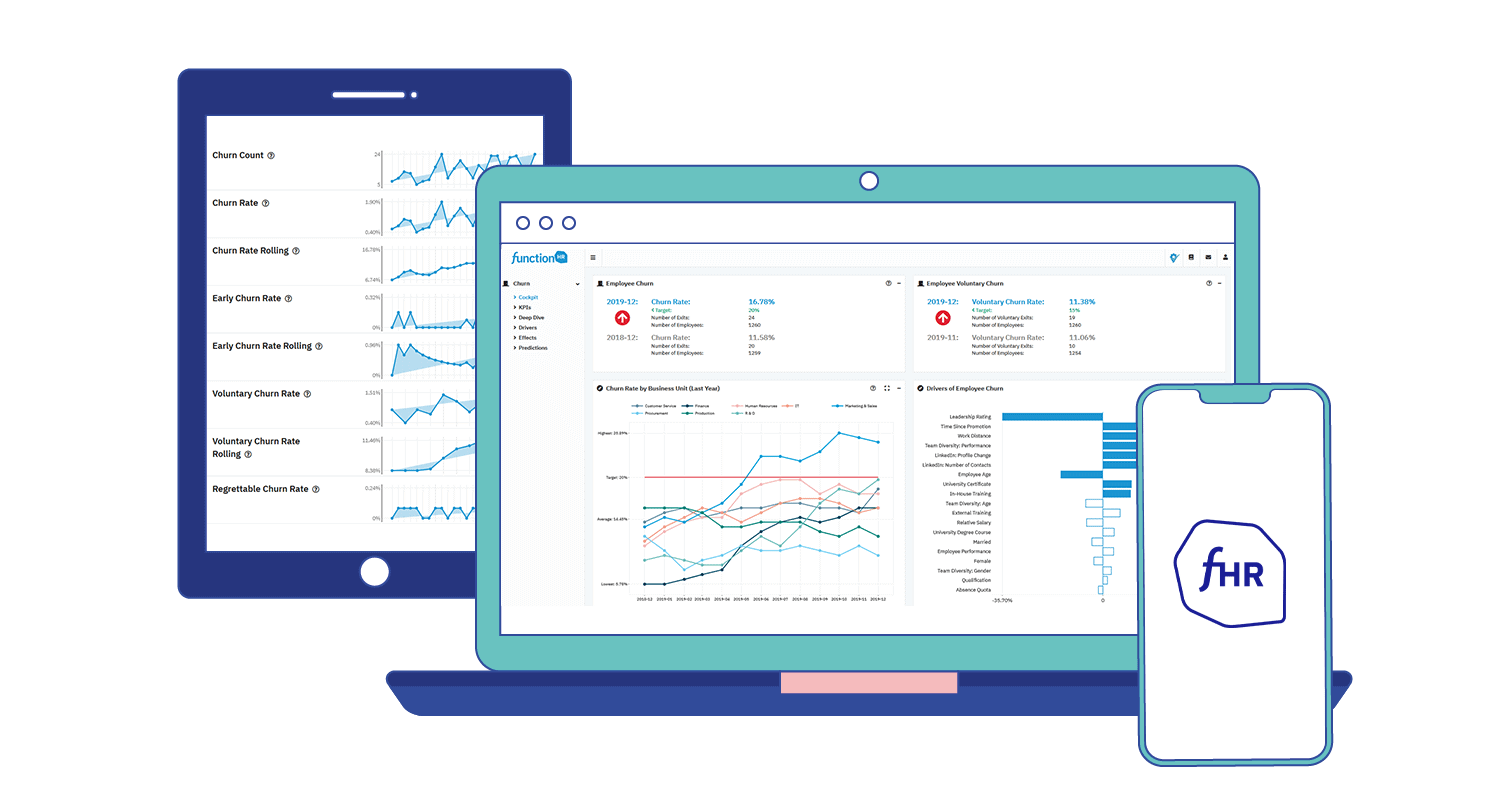 Seamless integration into your IT infrastructure
The integration of functionHR is super easy. From the survey to the analysis to the communication of results, all processes are fully automated. KPIs and reports can easily be integrated into your existing HR reporting with export options.
We take care of the entire process for you, so that you can focus on working with the results to figure out the best practices for your organization.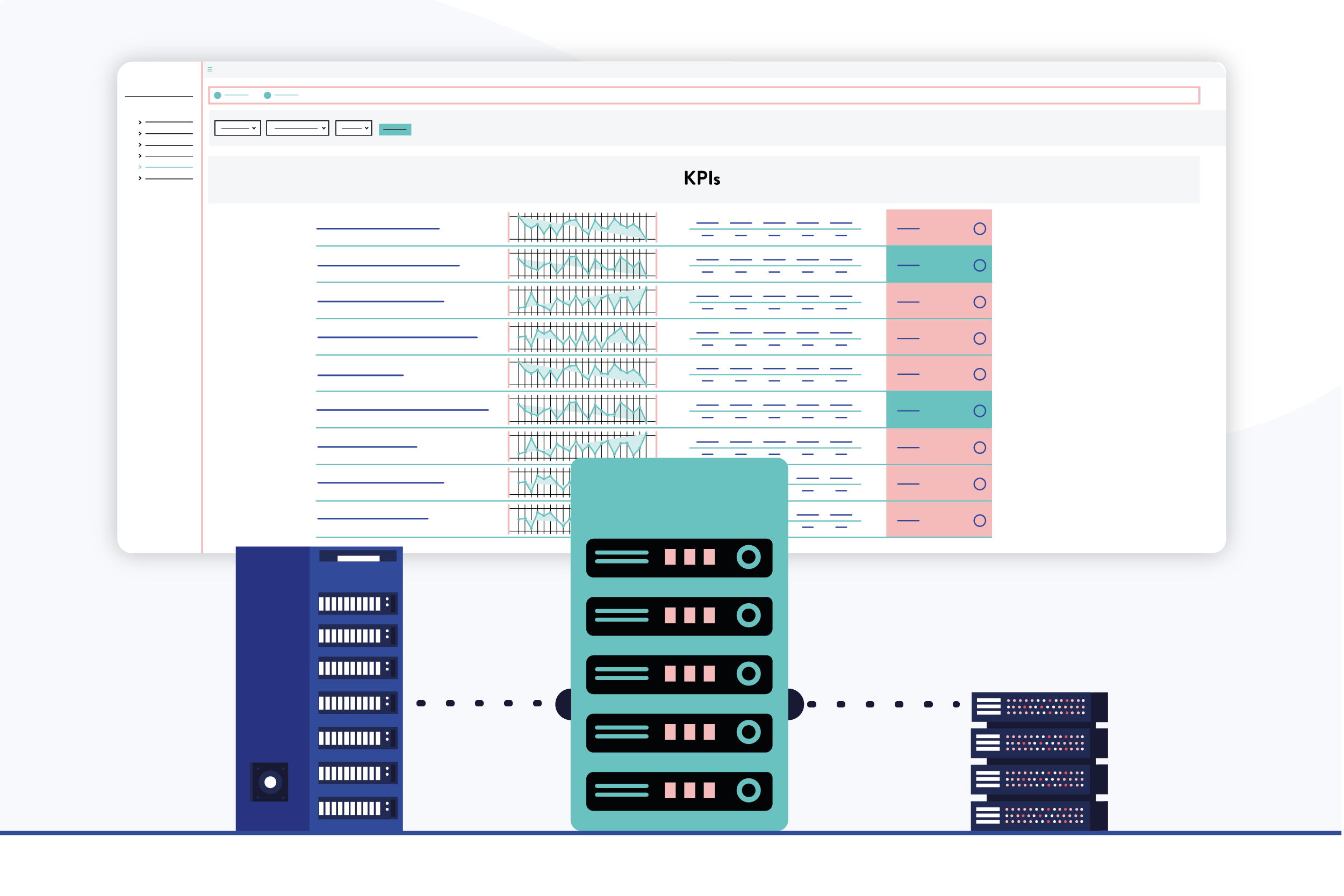 You want to improve your company culture?
Schedule a free demo now and discuss your goals directly with our customer success team. Find out how to improve your employee retention and learn from your employees' feedback.
What customers say about functionHR's Exit Surveys:
"With functionHR, we have successfully digitalized our exit surveys. In doing so, we can also reach our important blue-collar employees. The dashboard enables us to understand the reasons for leaving and to initiate targeted improvements. As a result, our churn rate has dropped significantly in a short period of time."
"With functionHR, we were able to digitalize our exit interviews in a short time. Particularly useful is the dashboard that is included, which directly generates deep insights from the data collected. Thus, the topic of employee churn is seamlessly integrated into our people analytics and employee listening strategy."