Onboarding Experience Surveys
Understand and improve the onboarding experience of new employees
Set yourself apart from your competitors with a better onboarding process. With our onboarding surveys, you will meet the expectations of new hires in their onboarding and ensure higher levels of productivity.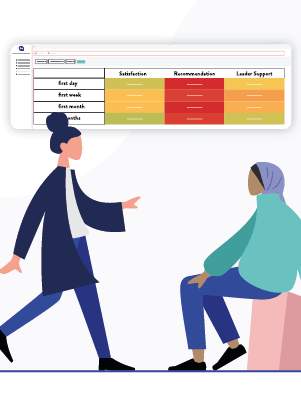 This is how you benefit from our Onboarding Surveys:
Collect honest feedback on your onboarding process

Turn your employees' experiences into useful insights to eliminate onboarding issues

Get recommendations for action to make your onboarding process as efficient and effective as possible

Optimize your onboarding step by step and track the results of individual actions in your dashboard

Stand out from your competitors with an excellent integration of new employees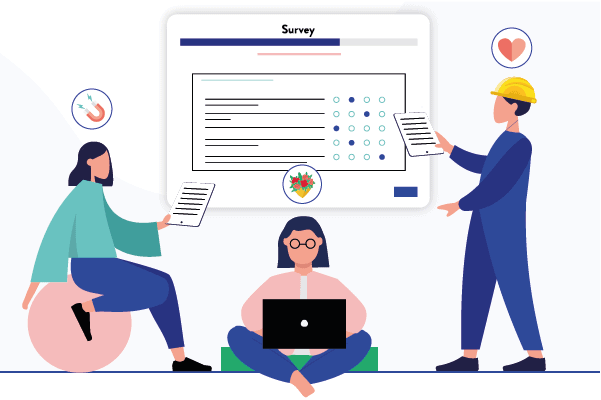 Optimize the integration of new employees with ready-made surveys
Make the integration of your employees a priority. With our ready-made surveys, you can identify what is particularly important to new employees and what is still lacking. Make sure that your employees' first work experiences are positive and minimize the risk of early turnover.
Automated and anonymous surveys guarantee honest answers

Identify signs of early turnover

Enable a successful and pleasant start for new employees
Use data-driven recommendations for action to improve the onboarding experience
An interactive dashboard automatically analyzes all responses and provides a clear overview of the onboarding experience of your employees. Recommendations for action based on artificial intelligence help you to identify areas for improvement and follow through with targeted measures.
Collect and analyze all responses in an interactive dashboard

Design your onboarding process so that your employees will love it

Reduce time-to-performance for new hires and minimize early turnover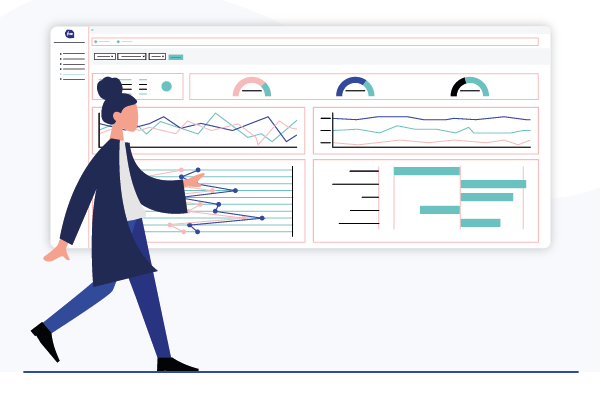 Employee retention starts with the onboarding process
First impressions often determine a new hire's motivation and company loyalty. Poor onboarding processes can lead to negative first experiences and cause employees to leave the company early or never reach their full potential.
We believe that onboarding also means keeping new employees on board. Our onboarding surveys are therefore designed to optimize every step of the onboarding process and to enable productive long-term collaboration.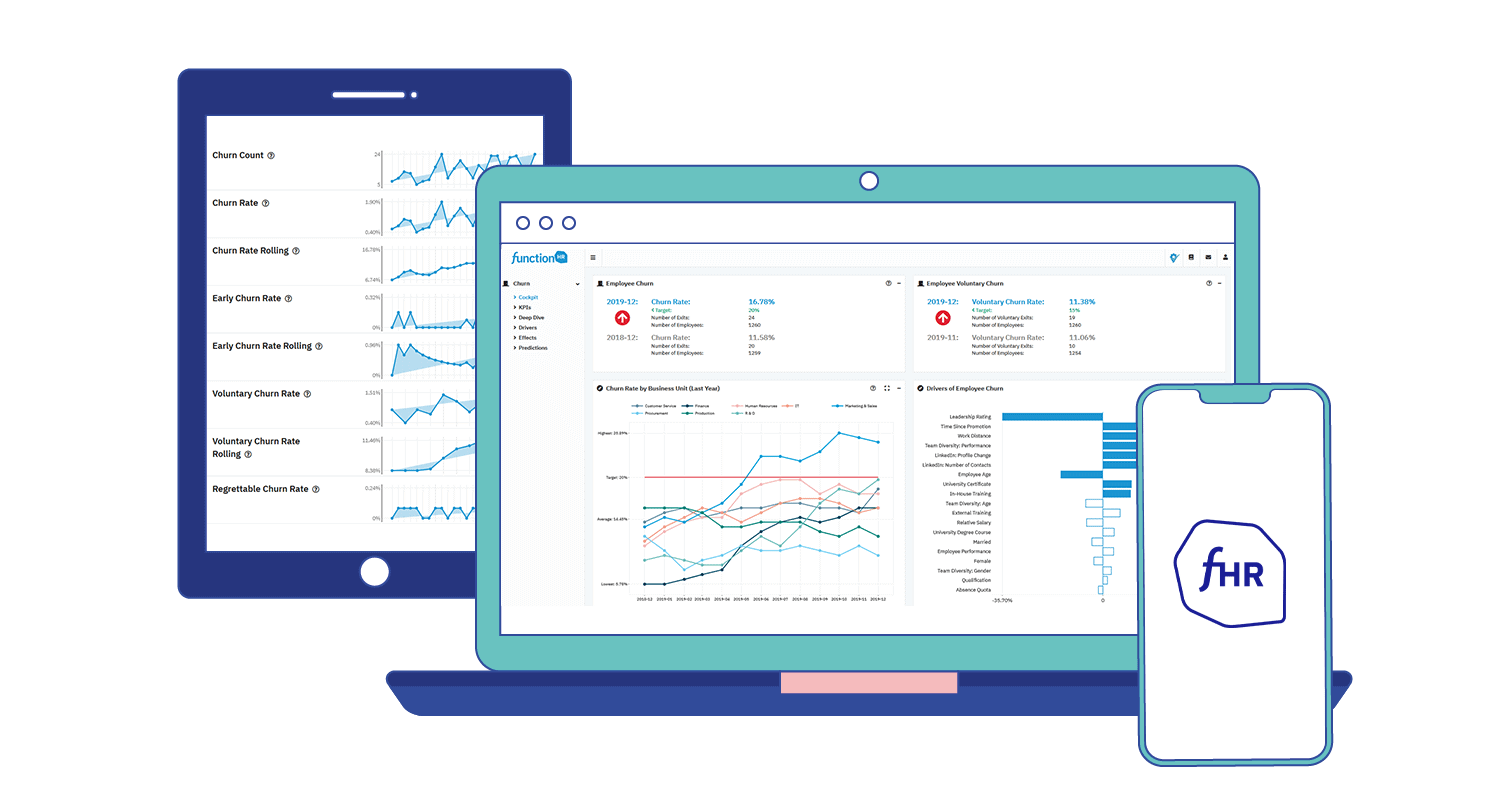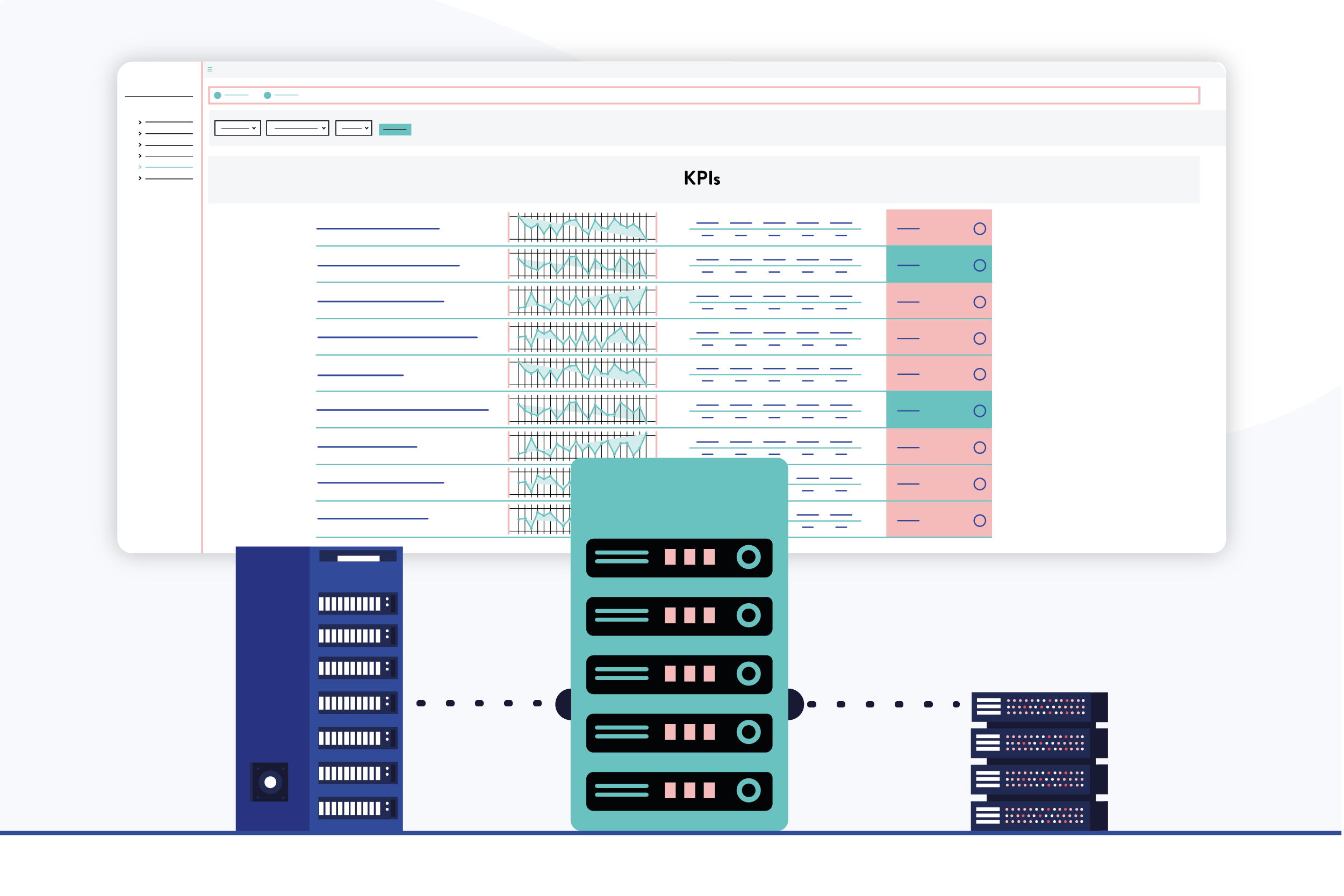 No administrative effort thanks to automation
Aside from all the benefits, the integration of functionHR is very easy. From the surveys, to the analysis, to the creation of recommendations for action, all steps are automated.
This means that you can focus completely on optimizing the onboarding process.
Do you want to take your onboarding to the next level?
Schedule a free demo now and discuss your goals directly with our customer success team. This way, you can integrate new employees more successfully and avoid early turnover.
Das sagen Kunden über die Exit-Befragungen von functionHR:
"Mit functionHR haben wir unsere Austrittsbefragungen erfolgreich digitalisiert. Dabei können wir auch unsere wichtigen Blue-Collar Mitarbeiter:innen erreichen. Das mitgelieferte Dashboard ermöglicht uns, die Austrittsgründe zu verstehen und gezielte Verbesserungen an den erforderlichen Stellen einzuleiten. Dadurch ist unsere Fluktuation in kurzer Zeit deutlich gesunken."