Measure your HR KPIs in real time
Automate and improve your HR Reporting process with our customized software solution. We help you automate the collection and analysis of your HR KPIs so that you can focus on your employees.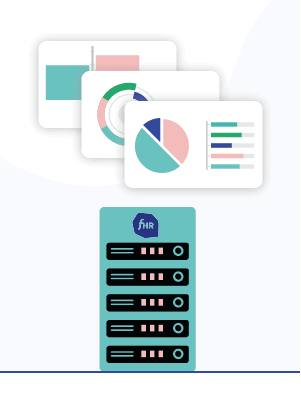 Your benefits with the HR Reporting Software by functionHR:
Define a system of HR metrics in key HR areas that meets your organizational needs

Automate the data integration of "hard" and "soft" data into a powerful source of insights

Streamline your HR Reporting process step by step and track metrics and KPIs in your dashboard

Get deep insights into the inner workings of your organization with real-time analysis of your HR data and KPIs

Benefit from less administrative effort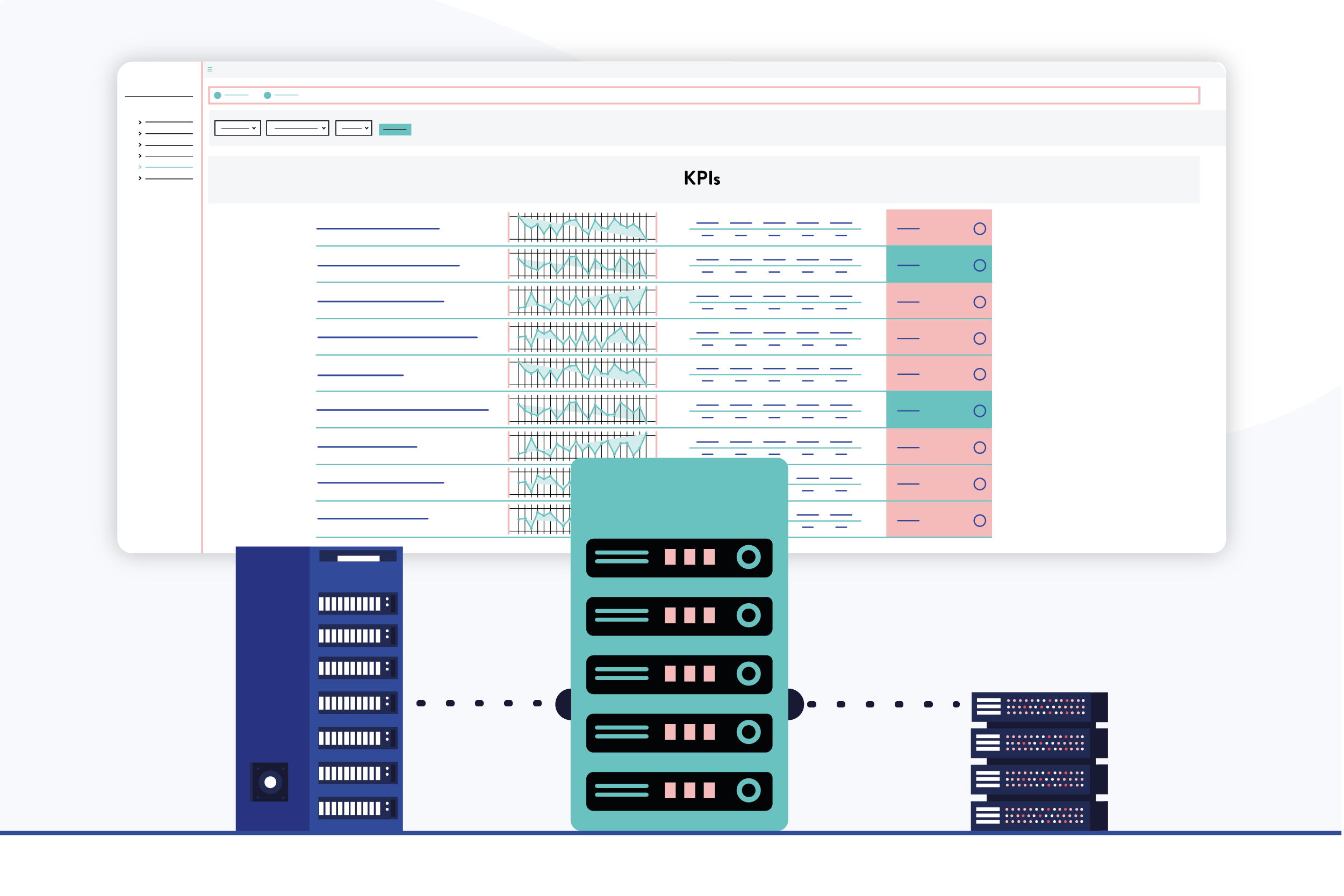 We developed an intuitive and lean HR Reporting Software for you that calculates and visualizes your key metrics in real time. This allows you to make agile data-based decisions without having to deal with technical aspects.
Best of all, you can easily integrate our HR Reporting with your existing systems and gain valuable insights immediately after the initial setup.
Are you interested in other KPIs than your colleagues?
No problem – our HR Reporting is designed to allow different stakeholders to see the results of their area of responsibility and to receive the information they need to do their job. All you need to do is login to your web-based dashboard.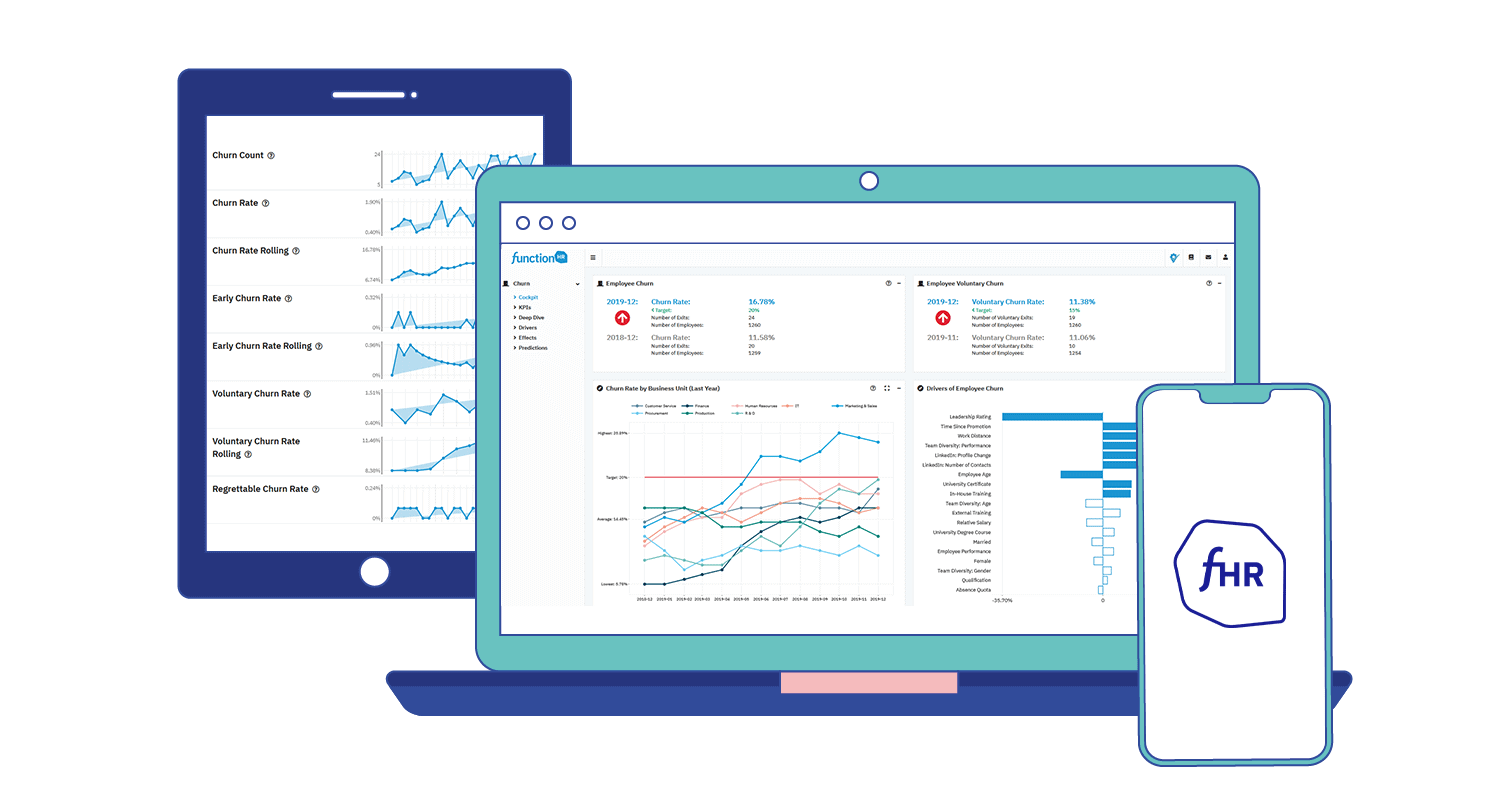 Would you like to automate your HR Reporting?
Schedule a free demo now and discuss your objectives directly with our customer success team. Let us show you, how you can benefit from our HR Reporting Software.
What customers say about HR Reporting by functionHR:
"functionHR helped us a lot with the conception of our HR KPI Cockpit. The knowledge mix of HR processes, IT, data science and data protection makes functionHR the perfect partner for people analytics implementation."
"The in-house data science provided us with actionable insights on critical HR issues in just 6 weeks. The digital reporting in the HR Dashboard served as an important basis for decision-making for parts of our company strategy."
Steigen Sie ein in das zeitgemäße HR Reporting und wie Sie ein für Sie maßgeschneidertes Kennzahlensystem aufsetzen sollten.